MARCO BEZERRA

- EXECUTIVE/CREATIVE DIRECTOR
ADVERTISING IS
MY PASSPORT
Hey there, I'm Marco Bezerra, a creative adventurer who uses advertising as a tool for self-improvement. I've had the privilege of working with top agencies across the globe including TBWA/Berlin, DM9DDB São Paulo, Africa São Paulo, CP+B Gothenburg, JWT Dubai, Tribal DDB Amsterdam, DM9Sul Porto Alegre, and even on the client side with Specsavers. My passion in life is discovering, shaping, and learning about different cultures.
​
My unique approach to my career has had a powerful impact on both my work and personality, resulting in numerous awards and successful business ventures. My teams have won medals at top international festivals such as Cannes, Webby Awards, D&AD, ADC/NY, Clio, and One Show. One of my greatest strengths is working with local insights to create innovative international ideas. It's no wonder my teams have performed so well in local awards, including two Grand Prix in Lynx, a Grand Prix in Digital in the El Ojo de Ibero America, and a Grand Prix in the Golden Drum and Eurobest.
​
Despite having lived in numerous places, one of the biggest challenges I faced was in my hometown. At 31 years old, I moved back to open one of the most awarded ad agencies outside São Paulo. Building an innovative agency outside a big city in a centralised industry was a seemingly impossible mission, but we did it!
​
In my previous role as Global Creative Director at Specsavers, I led a team of over 20 creatives, designers, and innovators spread across four different locations worldwide, focusing on design, art, and innovation. Specsavers is the largest retail provider of glasses and healthcare in the UK, Australia, Northern Europe, and now Canada.
​
Currently, I'm the Executive Creative Director at VMLY&R Commerce, leading a team that works on the new frontier that merges brand and conversion marketing. Join me on my journey as I continue to explore the world, learn about different cultures, and use advertising to create meaningful change.



Welcome and have fun.
IMPOSSIBLE GOALKEEPER -

ADIDAS

- GERMANY
LET THEM KNOW WHO YOU ARE -

NETSHOES

- BRAZIL
POLITICS IN POLITICS -

MADA MASR

-

UAE/EGYPT
BLIND BOOK -

DORINA NORWILL

-

BRAZIL
THE REAL BLIND TEST -

OLYMPIKUS

- BRAZIL
THE ETERNAL JERSEY -

OLYMPIKUS

-

BRAZIL
GRAZING -

MILKA

-

UK/SWEDEN
THE SOUND TYPEFACE -

NME

- BRAZIL
VOICE TO THE VOICELESS -

RBS GROUP

-

BRAZIL
RESTART -

SECRETARY OF HEALTH

-

BRAZIL
HOLA QUE TAL? -

VIVO

- BRAZIL
THE ETERNAL JERSEY -

OLYMPIKUS

-

BRAZIL
COFFEE HEROES -

BONANZA

- GERMANY
IMAGINARY TOYS -

PÃO DOS POBRES

- BRAZIL
THE BIGGEST STORE IN THE WORLD -

NETSHOES

-

BRAZIL
VIVO TRAVEL -

VIVO

-

BRAZIL
THE CONTENT REVOLUTION -

VIVO

-

BRAZIL
MY GAME MY NAME -

VIVO & WWT

- BRAZIL/US
AI JESUS / MOTHERS DAY -

VIVO

- BRAZIL
INEQUALITY BALLS -

PENALTY / ESPN W

- BRAZIL
MIXED PRINT ADS -

EVERYWHERE
IMAGINARY BALL -

VIVO

-

BRAZIL
DON'T LOSE THE PICTURE -

SPECSAVERS

- UK
ASTRONAUT -

SPECSAVERS

- UK
NOT SO BEAUTIFUL SOCIAL FILTER -

SPECSAVERS

- UK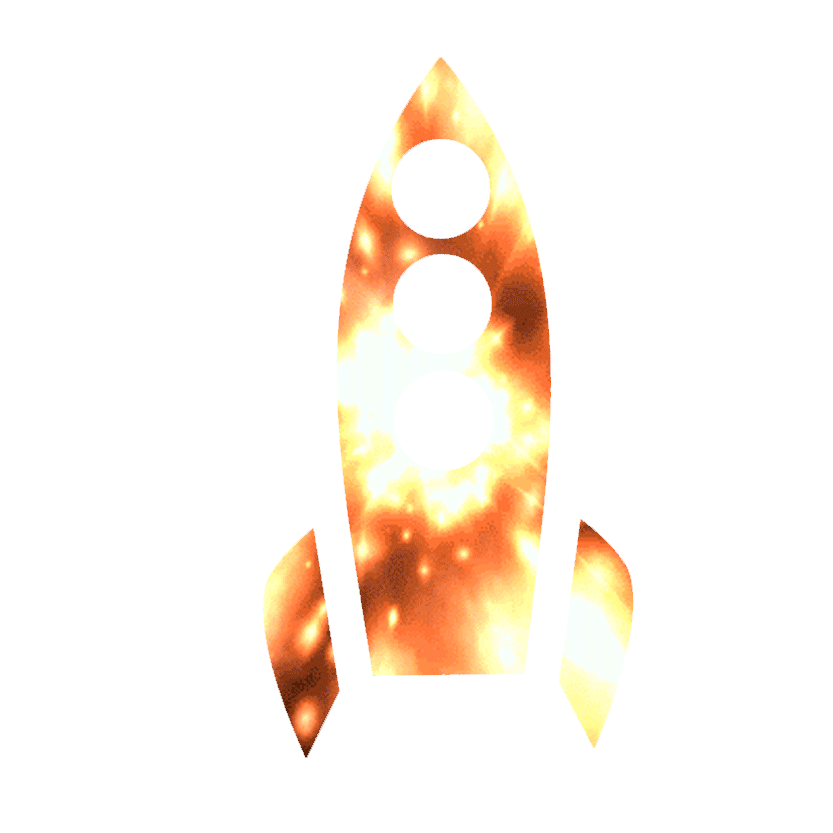 EXECUTIVE CREATIVE DIRECTOR
Welcome to the exciting world of Creative Commerce, one of the most innovative and effective marketing disciplines to emerge in recent years. Here at VMLY&R Commerce, our team of passionate creatives is dedicated to taking transactions to a whole new level of meaning and significance.
​
We believe in merging branding, experience, and conversion into powerful executions that place the consumer at the very center of our work. By focusing on the needs, desires, and motivations of our audience, we can create truly impactful campaigns that resonate with their hearts and minds.
HEAD OF CREATIVE DESIGN
GLOBAL CREATIVE DIRECTOR
I had the honor of being a part of Specsavers - one of the most iconic brands in UK advertising history. The creativity that helped the brand reach its current status came from their in-house agency on the idyllic island of Guernsey, where I was fortunate enough to work.
I was responsible for maintaining the brand's reputation while moving the work towards a new era.
During my time there, the department underwent a significant wave of transformation, and I was at the forefront of driving technology and innovation into the heart of our creative product.
​
One of my most exciting experiences at Specsavers was leading the development of the design community across five different countries. My role expanded to include everything from in-store environments and advertising to packaging, asset creation, and branding.
I had the incredible opportunity to be the Creative Lead on the biggest account at Africa São Paulo - VIVO. It was an exhilarating experience working alongside such an awesome team, and we were able to achieve some truly remarkable milestones for the brand.
​
Our hard work and creativity paid off in a big way when we won business inside the client, including part of their World Cup sponsorship and the coveted Rafael Nadal endorsement. It was an absolute thrill to be a part of these campaigns and to see our ideas come to life.
​
The scale of the VIVO business was truly staggering - with a media investment of 100 million dollars and 12 million dollars in production. But with our team's passion, dedication, and skill, we were able to deliver incredible results that exceeded even the highest expectations.
Looking back on my time at Africa São Paulo, I feel immense pride and gratitude for the opportunity to work on such a high-profile account. The lessons I learned and the experiences I gained continue to inspire me and shape my approach to creativity and innovation today.
EXECUTIVE CREATIVE DIRECTOR
When Matt Eastwood invited me to come to Dubai and change the culture of the office, I knew I was in for an exciting challenge. With a clear goal in mind - to win awards and new business - I hit the ground running and got to work.
​
And boy, did we deliver. In just 18 months, my team and I achieved a historic performance at the Lynx Festival, with not one, but two Grand Prix awards! It was a truly unforgettable moment, and a testament to the passion and dedication of everyone on the team.
​
But that wasn't all - we also won some major pitches for prestigious brands like Bentley, Carrefour, Harvey Nichols, Emaar, and National Bonds. It was an incredible feeling to see all our hard work pay off in such a big way.
​
To top it all off, I was listed as the 9th top creative leader in the MEA region by the prestigious BW Report. It was an incredible honor and a testament to the progress we made in changing the culture of the office.
2012-2016 - SÃO PAULO/PORTO ALEGRE
EXECUTIVE CREATIVE DIRECTOR
PARTNER
I had the privilege of receiving an invitation from my long-time friend Marcio Callage to open a DM9-SUL branch in my hometown. It was no ordinary opportunity - DM9 was a legendary brand, and being part of a boutique operation from this agency was both a challenge and an honor. With hard work and dedication, our almost 4-year stint at DM9-SUL led to unprecedented success, as we emerged as the most awarded agency in the history of South Brazil. We quickly became the reference point for creative work in the region, making a name for ourselves and our agency. However, our journey at DM9-SUL eventually came to an end when Omnicom acquired the ABC group, resulting in a merger with Pereira & O'Dell São Paulo. At this time, I decided to join DM9DDB São Paulo as a General Creative Director, where I had the privilege of working closely with Marco Versolado, the CCO, and contributing to the agency's success.
ASSOCIATE CREATIVE DIRECTOR
Working at Tribal DDB Amsterdam during that time was a thrilling experience. Under the visionary leadership of Jacco Ter Schegget as CEO, the agency had just earned a prestigious Grand Prix at Cannes and boasted an impressive roster of clients, including KLM, Philips, and Gucci. It was an exhilarating time to be a part of the agency's creative team. One of the highlights of my tenure was being a pivotal player in the Adidas Global Pitch for the 2012 World Cup, under the leadership of the talented Amir Kassei. Though we fought hard, we ultimately lost the pitch to TBWA and saw Germany clinch the World Cup. Despite the outcome, it was an unforgettable opportunity to work with some of the best minds in the industry on a global stage.
CP+B Gothenburg was like nothing I had experienced before. It was a social experiment in its own right, with so many different cultures coming together in one place. I was fortunate enough to arrive just as the agency was starting out, building on the digital agency Daddy that had been acquired by CP+B. Working closely with Gustav Martner, we embarked on a few pitches together, each one more exhilarating than the last. And I got to collaborate with the UK/US team on some incredible projects, like the campaigns for Milka and Burger King. The freedom of Sweden only added to the experience, making it one of the most unforgettable chapters of my career.
Working at TBWA Berlin was an unforgettable experience. The city had an alternative vibe that was different from anywhere I had ever been before, and the agency was thriving. We were at the forefront of the Media Arts project called espectacular, which aimed to create monumental landmarks for Adidas in specific cities. It was an exciting ecosystem to be a part of, and I was fortunate enough to work on one of the most memorable projects - the Impossible Goalkeeper.
When I landed in São Paulo, I knew I was about to start an unforgettable chapter of my career. Joining this legendary agency was a dream come true. With rockstar CDs like Jack Lew, Marco Versolato, Ricardo Freire and Dede Laurentino on the team, it was clear that this was going to be a creative powerhouse. The agency was located in an old warehouse in the trendy JK Avenue, and the energy was electric. We were growing at an unprecedented pace, and our creative culture was second to none. In no time, we skyrocketed to the 3rd position in the profitability ranking, cementing our position as a creative force to be reckoned with. Looking back, I couldn't have asked for a better start to my career.
MATT EASTWOOD - WORLDWIDE CCO MCCANN HEALTH
I brought Marco to JWT to upgrade the creative reputation of our office in Dubai. Within no time at all, he had done exactly that. After his first year, the office won 3 Grand Prix's at Dubai Lynx.
An incredibly impressive achievement.
Marco is talented, strategic, thoughtful, passionate, compassionate, and an all round great leader.
I hope we get the chance to work together again.